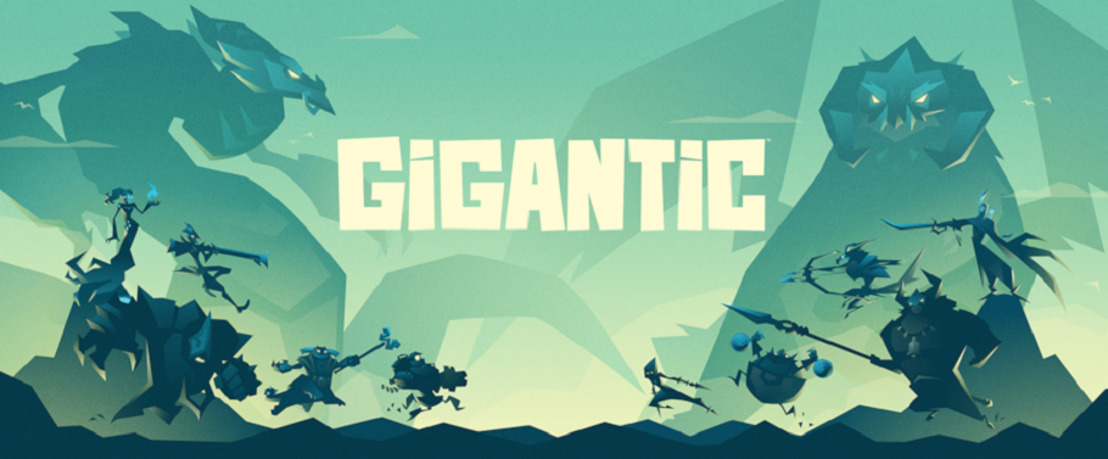 START OF THE 2nd CLOSED BETA WEEKEND
PVP Action Title with MOBA Trappings Delivers Unique Heroes, Storybook Setting and Demanding Strategic Gameplay
Tuesday, November 1, 2016 — Today, Perfect World Entertainment Inc., a leading publisher of free-to-play online games, and Motiga Inc. are preparing to start the 2nd Closed Beta weekend in Gigantic on Arc, Xbox One, and Windows 10.
It's only been a week since the airships were anchored after our first weekend event, but we're already preparing the sails for the next bit Closed Beta weekend. Whereas our first beta event was an opportunity for you to dive back in after a long break to reacquaint yourself with Gigantic, this time we're back with a whole new build, a new set of changes and features, a new hero rotation, and a new and improved Gigantic experience.
We'll make sure you get all the juicy details over the next few days, all of which build up to our next CBT weekend and your return to the Gigantic battlefield!
GAME ON!
Everything kicks off on Thursday, 11/03, when we're not only opening the servers to all of you who joined us during one of our previous beta events, but when we put out the call to a whole slew of new players to try out the game for the first time!
Here's everything you need to know to get ready:
STARTS: Thursday 11/03 @ 9am PDT (12pm EDT / 18:00 CEST)
ENDS: Sunday, 11/06 @ 11:59pm PDT (3am EDT / 9:00 CEST, Monday)
PLATFORMS: Arc, Windows 10, Xbox One
DETAILS:
4 Featured Heroes: Lord Knossos, Mozu, Tyto the Swift, Vadasi
4 Random Heroes: Every player will have an additional four heroes randomly unlocked on their account. (Don't worry, you can earn currency and unlock any heroes that aren't on your rotation this week!)
3 Maps: Ghost Reef, Sanctum Falls, Siren's Strand
0 NDA: As with all our beta events, share the game with your friends!
NEW Skill Specializations: Customize your hero with some powerful new skill upgrades.
NEW Tutorial: Learn the mechanics of Gigantic in this guided experience, then jump into the…
NEW Practice Arena: Test your might (and your skills) in an all new and improved practice arena.
NEW Quick Messaging System: Communicate (and talk!) with your teammates using the Quick Messaging System.
...and more changes to look forward to in Wednesday's patch notes!
TUNE IN!
Join us for our Gigantic Streaming Weekend, where we'll be featuring some of our favorite streamers on the official Gigantic Twitch channel. Join us to ask questions, talk about the game, encourage them to go for the wound, and interact with members and guests from the team!
Be sure to favorite the official Gigantic Twitch channel: twitch.tv/gogigantic
You can also find more Gigantic streamers in the directory: twitch.tv/directory/game/Gigantic
If you're interested in streaming on the main channel or sharing Gigantic via your favorite medium, please do not hesitate to write on stanislav.pleshchev@perfectworld.com
We'll see you on the airship!
Gigantic is a free-to-play competitive action title with MOBA trappings developed by Motiga. Even though it's gorgeously rendered, light-hearted and charming, Gigantic is for enthusiast gamers and pits teams of five heroes and their massive Guardians against each other in epic battles across a variety of maps. The game combines explosive combat with fast-paced teamwork, strategy, and skill, as players are required to work together and fight relentlessly to defeat opposing Guardians with spells, guns and swords.

For more information about Gigantic's Closed Beta, including hero rotations and minimum system requirements, please visit the official website: https://www.gogigantic.com/